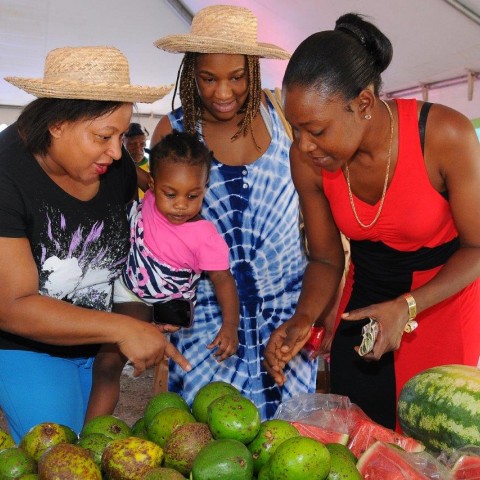 Kingston Jamaica: The National Stadium grounds will be transformed into the Jamaica 56 Independence Festival Village as it has been designated the cultural hub for the 2018 Independence celebratory activities. In keeping with this year's Independence theme "Jamaica 56 – One Love… One Family", the Independence Festival Village promises an exciting and thrilling experience for all Jamaicans and visitors alike.  The Village will be open with free admission from Wednesday, August 1 to Monday, August 6, beginning at 12 noon daily. The independence merriment will also include paid nightly entertainment shows at the National Arena from August 1 to August 5. The focus on July 31 will be at Emancipation Jubilee at the Seville Heritage Park, St. Ann and Emancipation Vigils in all parish capitals across the island.
The daily Festival Village will feature activities for the entire family including live performances, promotional booths and displays, exhibitions, a food court, a Kiddies Village with rides and other attractions; and opens bright and early on Emancipation Day with the annual August Mawnin' Market.
While the line-up for the nightly shows is: Miss Jamaica Festival Queen Grand Coronation – Wednesday August 1, Mento in the Village (free for entry)– Thursday, August 2, World Reggae Dance Championship – Friday, August 3, Mello-Go-Roun' – Saturday, August 4 and Jamaica Gospel Song Grand Final – Sunday, August 5. All nightly shows will be live-streamed on the JCDC's website: www.jcdc.gov.jm.
August Mawnin' Market, Festival Queen Grand Coronation – August 1
On Wednesday, August 1 "Curry comes Uptown" with August Mawnin' Market, replicating the popular 'Sat'day' shopping experience, inclusive of reasonably-priced, fresh, produce on sale. The day will end with the Miss Jamaica Festival Queen Grand Coronation providing the night's entertainment at 8:00 p.m.
Mento in the Village – Aug 2 World Reggae Dance – Aug 3, Mello-Go-Roun – Aug 4,
The celebrations will continue on Thursday, August 2, with Mento in the Village, a free event, which will feature a vibrant showcasing of some of the nation's leading Mento bands. Friday, August 4 will see the highly anticipated finals of the World Reggae Dance Championship will bring dancers from across the globe to the National Stadium, beginning at 8:00 p.m. And on Saturday, August 4, the premier festival family show, Mello Go-Roun', which will feature the best of the best in Dance, Drama, Music, Speech and Traditional Folk Forms.
Jamaica Gospel Song – August 5, Grand Gala – August 6
Sunday, August 5 the National Arena will be filled with praise for the grand final of the Jamaica Gospel Song Competition beginning at 7:00 p.m.  Then Independence Day, Sunday, August 6 will see the culmination of the Independence Festival activities with a grand affair at the national stadium with the annual cultural showcase, Grand Gala.
While the daily village is free for entry, tickets for each nightly show are adults $1000 presold and $1200 at the gate; children are $400, with season passes being made available. Presold tickets may be purchased from the JCDC Head Office at 3-5 Phoenix Ave, Kingston 10, between 8:30 am and 3:30 pm daily. Presold tickets may also be purchased at the Independence Village at the JCDC's booth between 12 noon and 5:00 pm daily.   
Other ticket locations include Sangster's Bookstores locations: Cross Roads, Springs Plaza, Portmore Mall and Spanish Town and Fontana Pharmacy locations in Barbican, Ocho Rios, Montego Bay, Savana La Mar and Mandeville. For additional convenience, tickets may also be purchased from the JCDC Online Store at www.jcdcjamaica.com.
Jamaicans at home and abroad are also being encouraged to join in the Independence festivities by participating in this year's Festival Fashion theme: "Bandana be Bold with Black, Green and Gold" by wearing their favourite bandana outfits accented with black, green and gold.