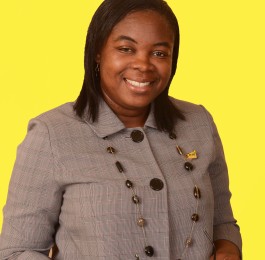 Director, Human Resources Management, Development and Administration
Mrs. Tamara Wright Brown joined the JCDC in 2012 as Director of Personnel and was later promoted to Director of Human Resource Management Development and Administration. She provides supervision for human resources management and training and development activities as well as guidance on policies, rules, regulations and expected standards. She also leads her team to deliver expected service in fulfilling the requirements for staffing and the related conditions of service and personnel services.
She holds a Bachelor of Science degree in Management Studies and Human Resource Management and a Master of Science Degree in Human Resource Development, both from the University of the West Indies. She also holds a Diploma in Management Studies from the Institute of Management Sciences and has certifications in Counselling, Secretarial Studies, Computing and Supervisory Management and Human Resource Training for the Public Sector.
 Mrs. Wright Brown is also a Member of the Human Resource Management Association of Jamaica (HRMAJ), and holds positions on numerous JCDC Committees including the Staff Recognition and Awards Committee and the Staff Loan Committee, both of which she is the chairperson, and the Change Management Team, of which she is the deputy chairperson. She also sits as the Financial and Administration Director and Director of the Pastor's Aide Committee of the Church of God of Prophecy in her community.