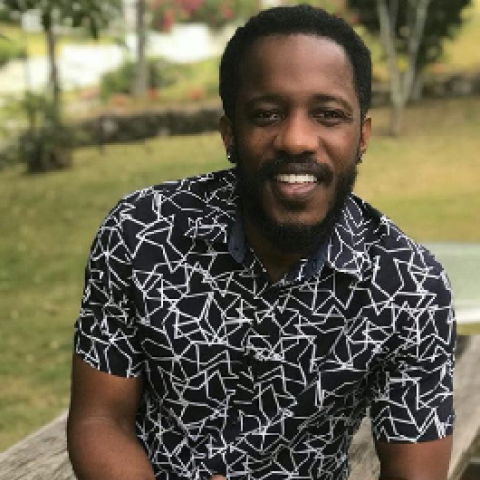 Kingston, Jamaica: The Ranny Williams Entertainment Centre will be the home of Heritage Fest 2018, a Jamaican heritage themed cultural village, from Saturday, October 13 to National Heroes Day, Monday, October 15.
This was confirmed today by Andrew Clunis, Director of Marketing and Public Relations at the Jamaica Cultural Development Commission (JCDC), the agency responsible for staging the free three-day family event.
The confirmation comes in light of public discussion about a conflict of dates at Ranny Williams, after posters were posted around the Corporate Area advertising the roots reggae concert Stars R Us at the same venue for Saturday October 13.
Mr. Clunis said: "We wish to advise the public that Heritage Fest is definitely going ahead October 13-15 as advertised. There was a booking misunderstanding on the part of the promoters of Stars R Us but the matter has been resolved and Stars R Us will instead take place on October 20, also at the Ranny Williams Entertainment Centre." 
He added: "The Ranny Williams Entertainment Centre is the cultural hub for most of the JCDC's national events and its centralized location makes it a natural choice for Heritage Fest. We are encouraging families to come out in numbers to explore, learn and enjoy Jamaica's rich heritage and culture. It is particularly important that parents take their children to Heritage Fest so they may develop an early appreciation for their Jamaican heritage."
National Heritage Week 2018 is being celebrated under the theme, "One Love…One Family… One Heritage.
The multicultural Heritage Fest village, which will open at noon daily will offer traditional Jamaican, Indian and Chinese food from across the island as well as cultural displays, rides, games and even an authentic donkey ride for patrons to enjoy.
In addition to the daily village activities, both Saturday and Sunday will see its own special concert events.
Saturday, October 13 will see award winning Jamaican recording artiste, Richie Stephens and the Ska Nation band in concert, along with Wayne Marshall, Stranjah Cole and the Ruff Kut Band. Beginning at 8:00 p.m. the concert will also feature the launch of Richie Stephens and the Ska Nation band's album Root of the Music.
Then on Sunday, October 14, the Ranny Williams Entertainment Centre will be lifted in praise, first for the Revival Time Music Festival Church Service, which will begin at 10:00 a.m. then again at 5:30 p.m. for the Revival Bands Sing Off Competition which will feature Markland 'Action' Edwards as the evening's MC and guest artiste, renowned Gospel singer, Sister Pat.