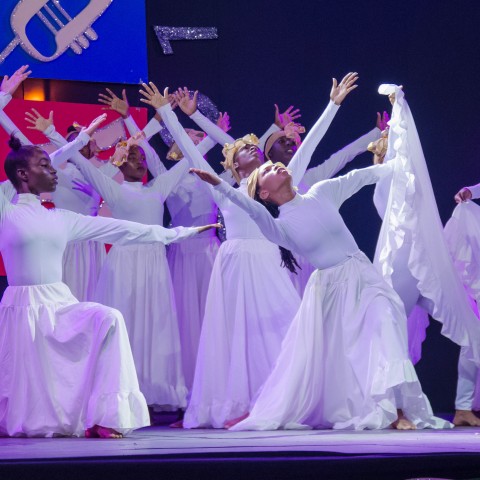 The Jamaica Cultural Development Commission (JCDC) will be partnering with the National Integrity Action (NIA) for select segments of the National Festival of the Performing Arts and The Jamaica Creative Writing Competition and Exhibition under the theme Promoting Integrity and Good Governance, Combatting Corruption, for its 55th anniversary cycle.
"We are excited to partner with the National Integrity Action, as we receive thousands of entries each year for both of these competitions we believe it is the perfect platform to disseminate the message of integrity that the NIA stands for and the JCDC stands behind." Said Director of Marketing and Public Relations at the JCDC, Stephen Davidson.
Davidson also noted that participants who enter the National Festival of the Performing Arts' subject areas of Drama, Music and Speech or the Jamaica Creative Writing Competition under the NIA's special theme stand the chance to win cash rewards and prize packages courtesy of the organization.
"The subject areas will be judged based on best use of the theme in addition to the JCDC's standard adjudication process." Davidson said.
"This partnership with the JCDC presents a great opportunity for the NIA as we continue to build the capacity for public awareness on matters of integrity. Through our participation in this initiative the NIA is confident that more people will get involved in doing the right thing." Said Gavin Myers, Community Outreach Officer at the NIA.
The National Festival of the Performing Arts is a signature programme of the JCDC and has impacted tens of thousands of Jamaicans who have passed through the competition over the past five decades. The competition seeks to unearth, develop, preserve and showcase the talents of Jamaicans in the areas of Dance, Drama, Music, Speech and Traditional Folk Forms.
The Jamaica Creative Writing Competition has been one of the best channels of providing Jamaican writers with the opportunity of recognizing and validating their talent, while showcasing and promoting writers and their original work. The competition is divided into three levels: Junior, Intermediate and Adult and awards are given to the top writers in each level of the five categories- Poetry, Short Stories, Essays, Novels and Plays. Entrants are encouraged to write about the Jamaican experience.
Details of both competitions are available on the JCDC Website, www.jcdc.gov.jm, along with entry forms, rules and guidelines. Information can also be obtained from the JCDC Head Office at 3-5 Phoenix Avenue, Kingston 10 or any Parish Office across the island.