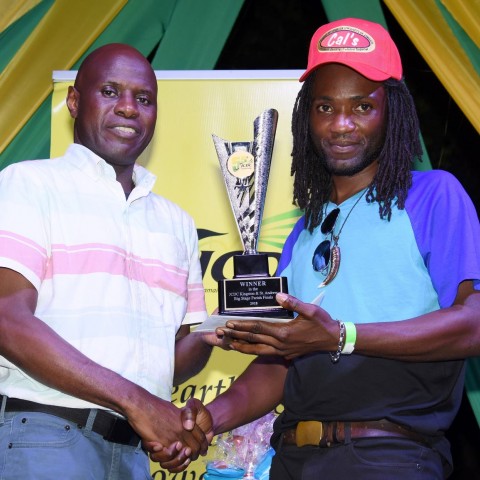 Kingston Jamaica: The JCDC Kingston & St. Andrew Parish Office kicks off its Emancipation and Independence Celebrations with the staging of the Big Stage Pop & Variety Competition Parish Finals on Friday, July 19 at the Mandela Park, Half Way Tree starting at 7:00 p.m.
Twenty-one talented individuals will vie for top honours at the finals and will compete in the categories of Dance, Singing, Dee Jay, Singjay, Novelty Acts, and Poetry. A development workshop was held to improve the finalists' talents in areas such as stage presence, microphone techniques, presentation, audience interaction and general delivery as well as earning potential from their talent.
According to Paulette Sutherland, Parish Manager, JCDC Kingston & St. Andrew Parish Office, "the JCDC partnered with Lucky Dollar Furniture & Appliance Store to host four Big Stage Community Auditions across the parishes of Kingston & St. Andrew. The talents this year are very impressive and so expect the finals will be very competitive."
 Sutherland also indicated that the winners from this competition will have the opportunity to participate in the Kingston & St. Andrew Parish Independence Festival activities for Jamaica 57 which is being celebrated under the theme: One Nation .… One People.
The winners will receive cash incentive, trophies, gift packages and medals. The special guest Performer will be reggae and dancehall entertainer DBurnz.
The Big Stage Competition, has evolved from the JCDC Popular Cultural Expressions/Pop and Variety Contest and Star Search competitions, and seeks to identify, promote and train talents in the areas of: Dance, Singing, Dee Jay, Stand-up Comedy, Novelty Acts, Magic/Conjuring, Signing and Miming. The competition is opened to Jamaicans ages eighteen (18) years and over for both male and female. This competition provides meaningful opportunity particularly for the unattached youth in rural and inner-city communities to hone their talents and be exposed.
The sponsors include Excelsior, KSAC and Luck Dollar Furniture & Appliance Store