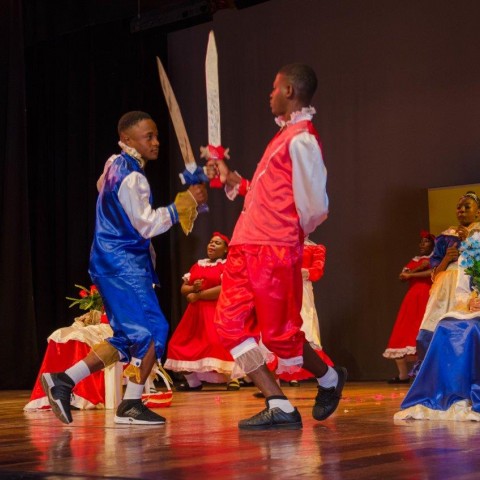 The Jamaica Cultural Development Commission (JCDC) will kick-off it's 55th anniversary celebrations with the first round of the annual National Festival of the Performing Arts Competition, parish auditions, on Monday, January 15. A signature programme of the JCDC, the National Festival of the Performing Arts continues to create opportunities for Jamaicans in arts development, as it unearths, develops, showcases, preserves and promotes the creative talents and expressions of the Jamaican people.
The audition round, which will be held across the island, will see persons participating in the areas of Dance, Drama, Music, Speech and Traditional Folk Forms. The competition is open to individual performers, schools, community groups, youth clubs, social clubs, performing arts clubs, churches as well as private and public sector entities.
"We are excited to be celebrating our 55th anniversary this year and so all our competitions will be even bigger and better than our participants have come to expect." Said Director of Marketing and Public Relations at the JCDC, Stephen Davidson.
"The National Festival of the Performing Arts is one of our most well-known competitions, and has impacted tens of thousands of Jamaicans who have passed through the competition over the past five decades." He continued.
Davidson further noted that persons who are still interested in participating may do so as entries will be accepted on spot at the auditions.
Details of the auditions are available on the JCDC Website, www.jcdc.gov.jm, along with entry forms, rules and guidelines. Information can also be obtained from the JCDC Head Office at 3-5 Phoenix Avenue, Kingston 10 or any Parish Office across the island.
In addition to the invaluable experience and talent development offered by this competition, entrants have the chance to win attractive prizes including cash incentives, trophies and gift packages in addition to the opportunity to perform at national and celebratory events and private functions.