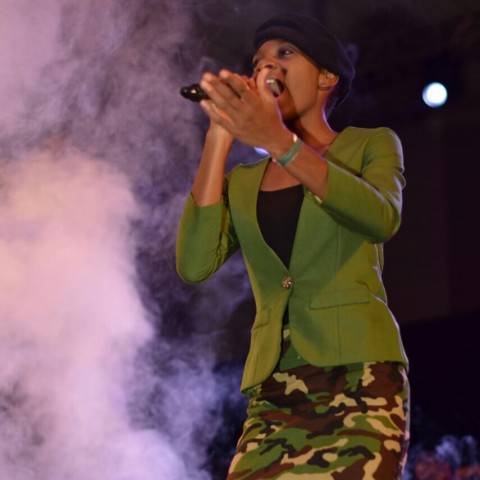 The 2018 staging of the Jamaica Gospel Song Competition will kick off with regional auditions, beginning on Tuesday, January 30. Organized by the Jamaica Cultural Development Commission (JCDC), an agency of the Ministry of Culture, Gender, Entertainment and Sport, this dynamic competition has been challenging writers and vocalists to become the best new gospel artist/writer of the year by expressing themselves through an original song for over 30 years.
The first of the three regional auditions will take place in the Central Region on Tuesday, January 30, at the St. Mark's Anglican Church Hall in Mandeville, Manchester and will include contestants from the parishes of St. Elizabeth, Manchester and Clarendon. The Western and Northern Region will have a joint regional audition on Thursday, February 1 at the St. John's Anglican Church Hall in Ocho Rios, St. Ann; covering the parishes of Westmoreland, Hanover, St. James, Trelawny, St. Ann, St. Mary and Portland. The final audition will be for the Eastern Region, which covers the parishes of St. Catherine, Kingston and St. Andrew and St. Thomas and will be held the at Eastwood Park New Testament Church of God on Friday, February 2. All auditions begin at 10:00 a.m. with registration at 9a.m.
"This is one of, if not the most successful Gospel competition in Jamaica, and it opens doors for a lot of new artistes both locally and internationally, every year. A lot of our entrants  have gone on to build a solid music career, including Kevin Downswell, Glacia Robinson, Lubert Levy and Kerron Ennis to name a few." Said Director of Marketing & Public Relations at the JCDC, Stephen Davidson.
Davidson also noted that persons who audition within their region and are not successful have another opportunity to audition at one of the other locations; however they must do so with a different song. On-spot entries will also be accepted at all three auditions.
 "A lot of other opportunities have opened up for other past Jamaica Gospel Song Competition contestants through the training they have received from the workshops, not just the winners. Also, in addition to the invaluable experience and talent development that the Competition offers, competitors have the opportunity to win cash prizes and awards." Davidson said.
Entry form for the competition is available at the JCDC Head Office located at 3-5 Phoenix Avenue, Kingston 10, all JCDC parish offices island-wide, online at www.jcdc.gov.jm and at all three regional auditions. All applicants must be 16 years and older and be a resident of Jamaica.