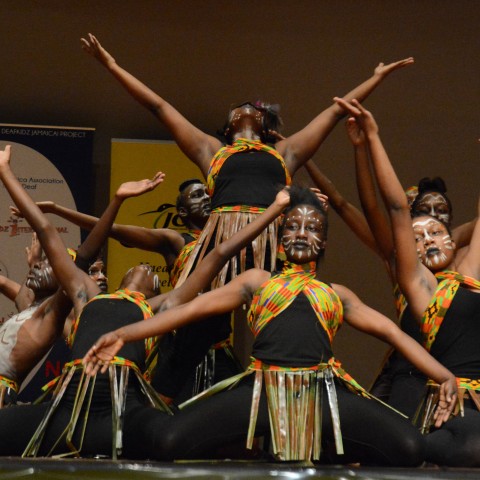 The highly anticipated National Finals of the National Festival of the Performing Arts will open at the Little Theatre in Kingston on Thursday, March 30 with the critically acclaimed Deaf Dance. Organized by the Jamaica Cultural Development Commission (JCDC), an agency of the Ministry of Culture, Gender, Entertainment and Sport and the Jamaica Association for the Deaf, Deaf Dance will showcase inspiring dance pieces from the deaf community, as performers compete to take home a national title.  Deaf Dance is being held under the theme "Empower to Elevate: Happy Children, Brighter Future".
Deaf Dance will begin at 4:00 p.m. and tickets will be available at the gate at a cost of Adults $400 and Children $200, with a special group rate being made available.
JCDC Director of Marketing and Public Relations, Stephen Davidson states "Deaf Dance is an annual favourite on our overall Performing Arts National Finals calendar." He continued, "We expect our usual sizeable crowd this year as patrons come out to watch the performers showcase the cultural strides being made by the deaf community through dance, and enjoy wholesome family entertainment the JCDC is known for."
In addition to the invaluable experience and talent development offered by this competition, performers have the chance to win attractive prizes including cash incentives, trophies and gift packages courtesy of the CHASE Fund, in addition to the opportunity to perform at national and celebratory events and private functions.
The National Festival of the Performing Arts – National Finals is sponsored by Jamaica Association for the Deaf, CHASE Fund, Digicel Foundation, Kingston and St. Andrew Corporation, Excelsior, and Happy Ice.