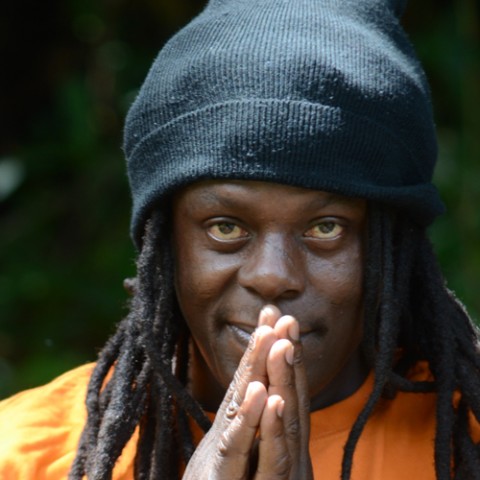 The highly anticipated Children of Reggae Icon's concert series returns to the 2020 Reggae Month Calendar with the first of six shows being staged at Sam Sharpe Square, Montego Bay, Saturday, February 1.
Starting Reggae Month off right, the free concert will see performances from the likes of Imeru Tafari, son of Reggae royalty Queen Ifrica and Makeba, daughter of Reggae legend Burning Spear, amongst other aspiring Reggae juniors and  local emerging artistes.
Patrons will also be treated to special guest performances by headliners Richie Spice and Montego Bay's very own Daddy 1.
This is the second year that the concert series has formed a part of the official Reggae Month Celebration, an annual initiative of the Government of Jamaica.
"We have witnessed the parents of these rising Reggae stars blazing the trail for the genre over the past five decades on stages right across the globe, and now we can watch their children show that the immense talent of our people, like everything else about our talawah nation is passed down through the generations," Said Olivia Grange, Minister of Culture Gender, Entertainment and Sport.
"This is the second time this concert series has made the Reggae month line-up and I can guarantee that it will be bigger and better than before. When we speak about negatives we say generational curses and about positives we call it generational wealth, well Reggae is Jamaica's generational wealth and the Government of Jamaica will continue to support every initiative that preserves and promulgates our rich culture," Minister Grange said. 
In addition to the February 1 concert in Montego Bay, this concert series will see these steadily rising junior Reggae artistes performing in Falmouth, Negril, Annatto Bay, Ocho Rios and at the Emancipation Park in Kingston.
The series will move to Water Square in Falmouth on Saturday, February 8, followed by Roots Bamboo in Negril, on Wednesday, February 12. This will be followed by a special Valentine's Day concert at Emancipation Park in Kingston on Friday, February 14.
On Saturday, February 15 the concert series moves to the Westmoreland Oval, Annotto Bay, St. Mary, and then ends in Ocho Rios at the Mongoose Restaurant and Lounge on Saturday, February 29.
The series line-up of rising artists following in their parents footsteps include, Runkus, son of Reggae singer Determine,  Zosia Mcgreggor, daughter of Reggae great Freddie McGregor's Daughter, Jahbari I, son of George Miller, Garnet Silk Jr., son of  Garnet Silk and Christopher Ellis, son of Alton Ellis.
Other emerging acts that will join the series line-up include: Royal Blu, Yeza Rebel, Monifa, Black Hero and Ras Ajai, an emerging act from the Dutty Rock camp.